26.08.16
"Le Bruit des Chrysanthèmes" (excerpt 1)
"Le Bruit des Chrysanthèmes" (excerpt 2)

Live in e|m|a|fructidor, Chalon-sur-Saône, June23rd 2016.
25.08.16
- 24.09 NANTES (Dustbreeders)
- 01.10 MUENSTER, Germany (Solo)
- 21.10 MONTREUIL, Les Instants Chavirés (Dana Valser + Borja Flames)
- 16.11 TOKYO, Japon (Pro & Contra, Rinji Fukuoka project)
- 20.11 TOKYO, Japon (Akiko Hotaka, Ikura Takahashi & Michel H)
- 09.12 PARIS (w. Yoko Higashi)
08.07.16
After 2 first issues An'archives releases a new opus for its "Enka Mood Collection"
Enka is japanese popular music version of Blues, Chanson or Fado. Kind of sentimental songs about lost loves, missing of "furusato" (origine born country), melancolia alcohol night. It was very popular music form from 50s to 70s, most of Japanese know some of these songs, who had their diva like Hibari Misora, Sachiko Nishida or Naomi Chiaki.
An'archives had proposed to several japanese underground musicians to re-appropriate these songs for 12 inch split records. First one is a split with noise guitar player Jojo Hiroshige (Hijokïdan) and alto sax Tamio Shiraishi. Second one is the dandy Tori Kudo who sung in karaoke and accordeon player A Qui Avec Gabriel.
The third one just released is a split with the duo with the leader of psychedelic band Up-Tight and the sax player Harutaka Mochizuki. Other side is experimental duo with Hirotomo Hasegawa and Shizuo Uchida on bass.
All records are very beautiful object with incredible music of deep soul of Japanese hearts and souls.
You could order or get more infos on this link : https://anarchives.com/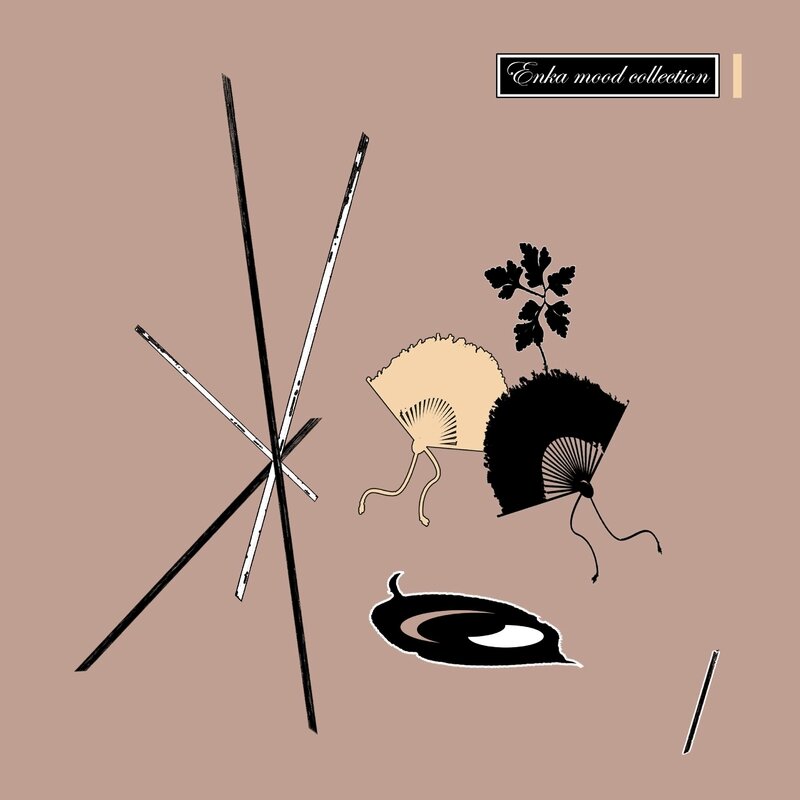 07.07.16
artwork : C.L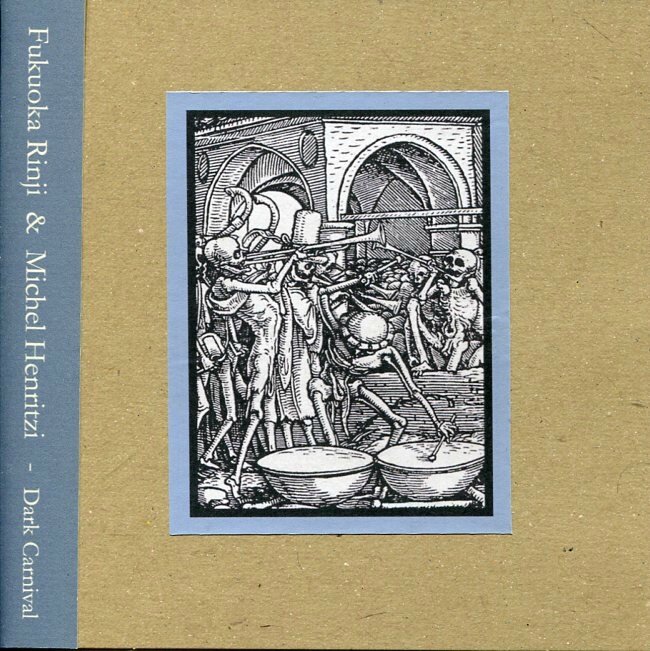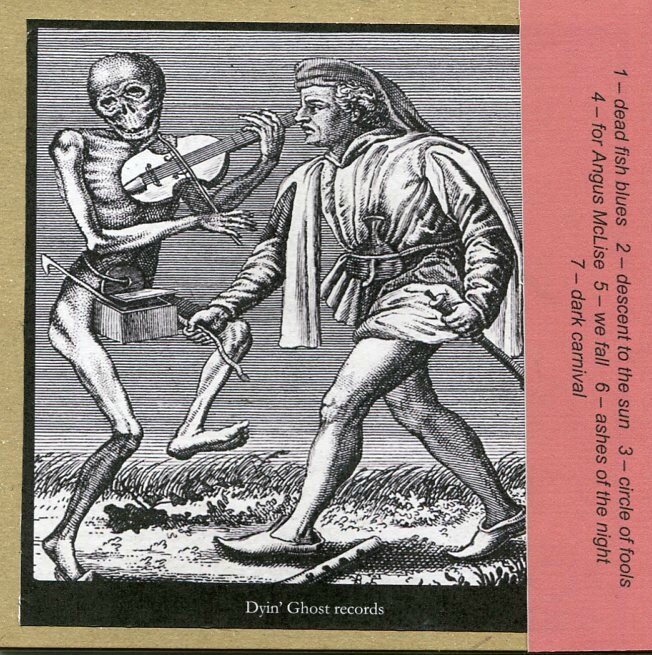 27.06.16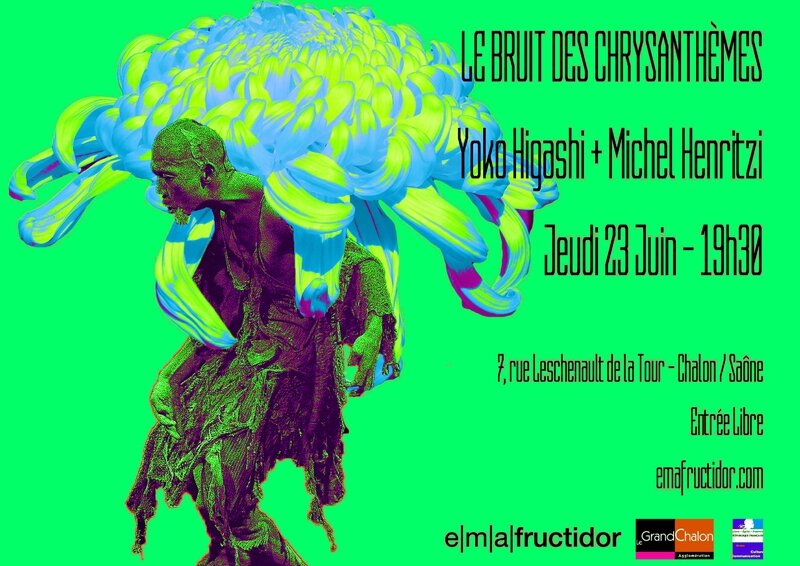 09.06.16
http://www.three-four.net/news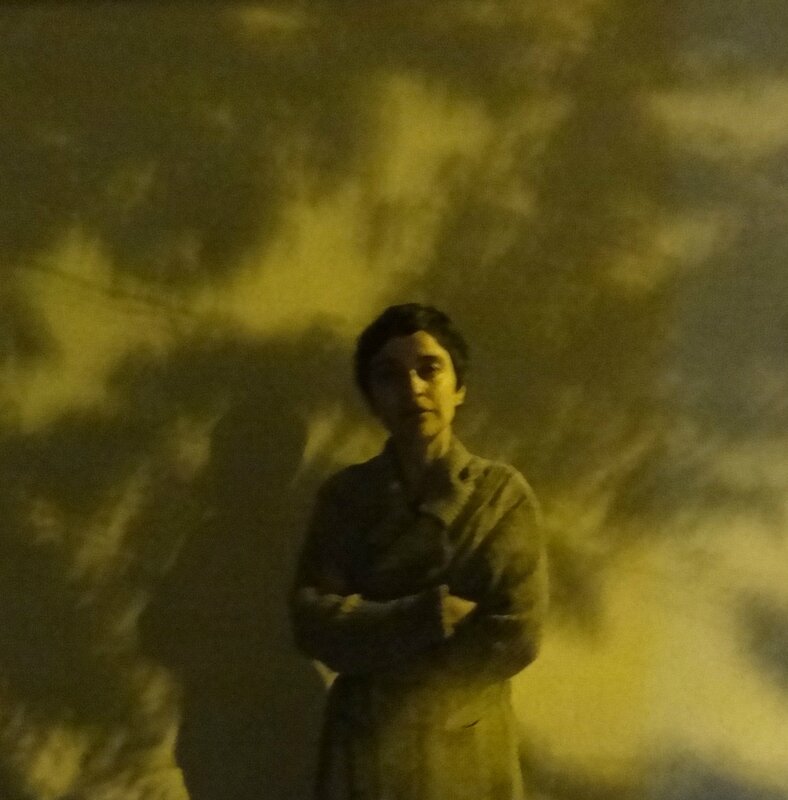 Le 23 Juin: Improvisation music-danse " Le bruit des chrysanthèmes" à l'école des Beaux Arts, EMA Fructidor à Chalon sur Saône.

Yoko Higashi : danse
Michel Henritzi : musique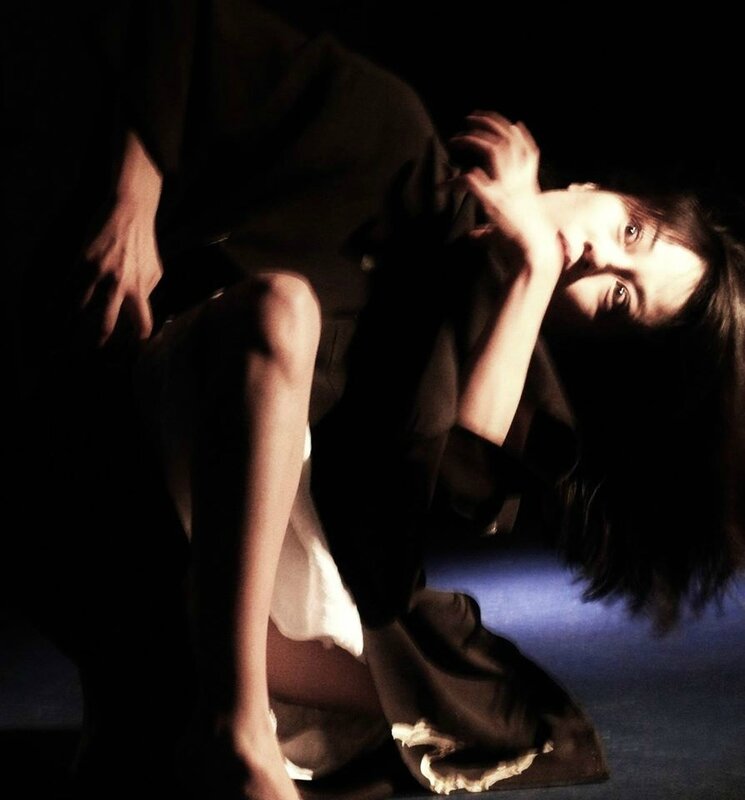 05.06.16
Descent to the Sun (BAM BALAM BBLP 021) LP sees Michel Henritzi pit his lapsteel guitar against the electronic violin of a regular sparring partner, the Japanese player Fukuoka Rinji; they produce nearly 43 minutes of continuous, noisy drone that appears to made from an alloy of solid metals. Very little variance across the two scrapey sides; a harsher, less psychedelic update on Vibracathedral Orchestra of yore. You'll feel heroic just for enduring ten minutes of this squall, full of sleet and hail. Beautiful cover art by Wouter Vanhaelmeesch makes the outing appear profound, mystical, strange; wisdom may drop from the skies as you listen. From 10 Dec 2014, on a Bordeaux record label.
You can also hear the same two musicians paired up on Berlin (AFP 053), a cassette tape from Anarcho Freaks Production. This is described as "guitar n violin muddy blues". We've had this here since 10 December 2014. This time the cover imagery is a black and white photographic print and depicts, in out of focus glory, a stroll down a Japanese street. Although it's not raining, the music makes it feel that way. I'd like to think this photo was taken in the 1960s, but it wasn't.
Michel Henritzi rejoins Junko, another old sparring partner, for Behind The Door (BLOSSOMING NOISE BN063CD) – a set of studio performances showcasing his twangiest Western-style Hark Marvin guitar, played in a free form style but still carrying traces of country and western echoes in each gloomy note; on top of these melodic backdrops, Junko squeals in her most insufferable tones, sounding like a wounded African parrot in its death throes. I really cannot abide to listen to this for longer than I need to. Of interest: they do a Suicide cover version ('Cheree'), and the album has a vague film noir theme implied in the song titles and the keyhole image on the cover. Nice screenprinted cover is by Makeup Diaries. From 1st October 2015.
O'Death Jug is Michel's duo project with Christophe Langlade who we last heard with The Ballad Of Sad Cafe. They both play guitars and lapsteel guitars on Dusted (DYIN' GHOST RECORDS), and the cover art is intended to evoke a romanticised, idealised vision of the Old West through its monochrome charcoal sketches of Monument Valley. The tune titles on Dusted do likewise, with frequent references to the weather, the sky, horses, trains, and shadows. Like the cover images, the music is curiously empty; not a human soul in sight to disturb the isolated serenity of the landscape. You should be able to detect faint echoes of blues, country, rockabilly, folk, and other American guitar genres in the music, but their meandering improvisations stay mostly on the side of formless and impressionistic. From 27 May 2015.
ED PINSENT in SOUND PROJECTOR MAGAZINE
http://www.thesoundprojector.com/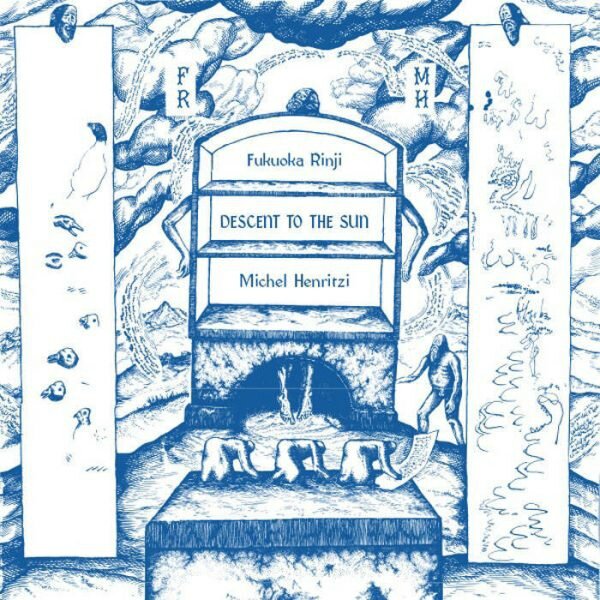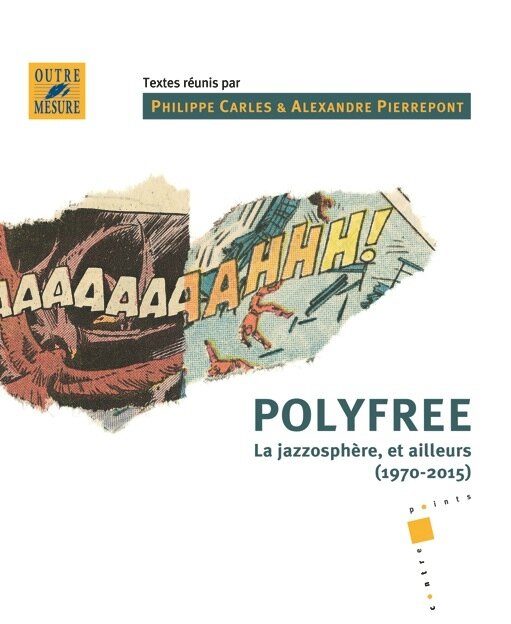 POLYFREE La jazzosphère, et ailleurs (1970-2015) Textes réunis par Philippe CARLES & Alexandre PIERREPONT
Le parti pris de ce livre ébouriffant est d'envisager l'histoire contemporaine de la jazzo- sphère du point de vue de ce que l'on y trouve de plus « vif » au fil des dernières décennies. Ouvrage polyphonique, il présente et commente, sans fantasme d'exhaustivité encyclopé- dique, des phases, mouvements et personnalités représentatifs, initiateurs et/ou catalyseurs de transitions entre l'histoire monumentale et l'infini des actualités. Soit un récit plutôt pluriel qui commence là où d'autres s'arrêtent ou s'enlisent... D'où un ensemble en forme de travelling panoramique sur les années 1970-2015, finalement les moins discutées, au grand dommage de toute mémoire d'attaque qui se doit d'intégrer les étapes contemporaines à ses perspectives.
Free Jazz Black Power de Carles et Comolli en 1971 puis Le Champ jazzistique de Pierrepont en 2002 avaient respectivement marqué une volonté de donner toute leur profondeur, esthétique, sociale et politique, aux musiques de ce champ. Cette fois-ci, afin de rendre compte de la phénoménale, et formidablement enchevêtrée, diversité des directions prises par ces musiques, un équipage de tous les horizons et de lames parmi les plus affûtées dans chacun des domaines abordés, a été réuni. Domaine enchanté du jazz et du possible (dé)couvert en quatre archipels.
Comme tout inventaire, celui-ci est incomplet. Il démontre que les musiques du champ jazzistique et d'ailleurs tiennent à la multiplicité de leurs directions, orientations et déso- rientations. Ce faisant, Polyfree rappelle que le « jazz » est non seulement objet de désir mais mode de penser, permettant d'interroger le monde dans lequel nous vivons et d'en sonder d'autres. Il ne rabat pas la musique sur elle-même, mais voit et entend la société s'y déployer.
Claude Fabre, responsable des éditions
29 contributeurs Bernard Aimé, Franpi Barriaux, Nader Beizaei, Christian Béthune, Frédéric Bisson, Philippe Carles, Marc Chemillier, Yves Citton, Jean-Louis Comolli, Guy Darol, Xavier Daverat, Ludovic Florin, Bertrand Gastaut, Michel Henritzi, Francis Hofstein, Édouard Hubert, Denis-Constant Martin, Bertrand Ogilvie, Alexandre Pierrepont, Xavier Prévost, Jean-Paul Ricard, Jean Rochard, Lorraine Roubertie Soliman, Gérard Rouy, Matthieu Saladin, Pierre Sauvanet, Yannick Séité, François-René Simon, Daniel Soutif
352 pages • Discographies, bibliographies, index • ISBN 978-2-907891-88-2 • Prix public : 25 E.
12.04.16
https://soundcloud.com/blossoming-noise/junko-michel-henritzi-behind-the-door-behind-the-door-cd