30.09.19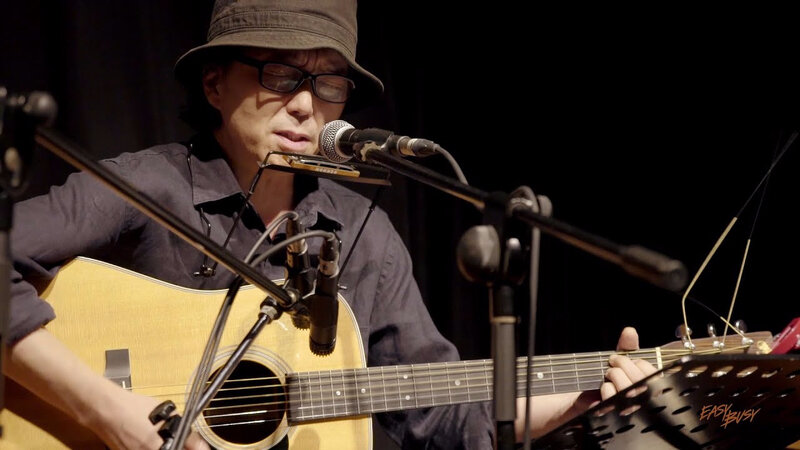 i'm glad to annouce the kim doo soo upcoming tour in france and europe next autumn. it will be accompagnied by Soon Ok Kim on accordeon.
METZ - Mediathèque du Sablon (05.10), GENEVA - Cave12 (09.10), BRUXELLES - Ateliers Claus (12.10), LONDON - Cafe Oto (14.10), PARIS - Instants Chavires (16.10), LEVERKUSEN - struppig tanzen (18.10)
KIM DOO SOO est sans aucun doute possible le plus profond et introspectif chanteur de l' "acid folk" coréen. Vétéran et légende absolue dans son pays, les anecdotes/légendes entourant le personnage et sa vie (au sein de laquelle il puise pour donc délivrer ces chansons à la gravité/noirceur non édulcorée) sont foison : oppression politique, alcoolisme, tentatives de suicide, un isolement total de dix ans au fin fonds des montagnes coréennes… Rumeurs ? Bien qu'actif depuis le milieu des années 80 et ayant enregistré 5 albums devenus cultes en Corée, il est totalement inconnu du public occidental. Un manque/erreur à rattraper dès ce soir avec cette venue que l'on qualifie ici de tout bonnement exceptionnelle (et encore une fois, rarissime !). Mélancolie profonde, nature animiste, une affection insondable et hermétique, le tout couché sur des voiles mélodiques absolument superbes, avec une émotion/intensité faire pleurer. Un chanteur/musicien à la beauté et vie absolument surnaturelle, dégageant un effet d'intimité et de délicatesse totalement habité, avec une voix sur un registre bas, presque chuchotant, refusant toute forme d'éclat/explosion « facile », au timbre rauque ou aéré/flottant, emplie d'un frémissement/tremblottement permanent à l'impact émotionnel énorme avec un style d'une sobriété authentique sans aucune forme d'artifice superflu. Et le tout en bien entendu coréen dans le texte.
Comme le relève quelques personnes découvrant aujourd'hui un tel personnage culte, nous sommes ici dans le territoire émotionnel d'un Bob Dylan de la période « Knocking On Heaven's Door », d'un Kazuki Tomokawa (le Bob Dylan japonais) ou de Kan Mikami.
Bref, venue absolument énorme, rarissime et unique de chez unique.
texte de Sixto (Cave12)
http://www.psychedelicfolk.com/kimdoosoo.html

http://www.youtube.com/watch?v=HobBlIdn2A0
29.09.19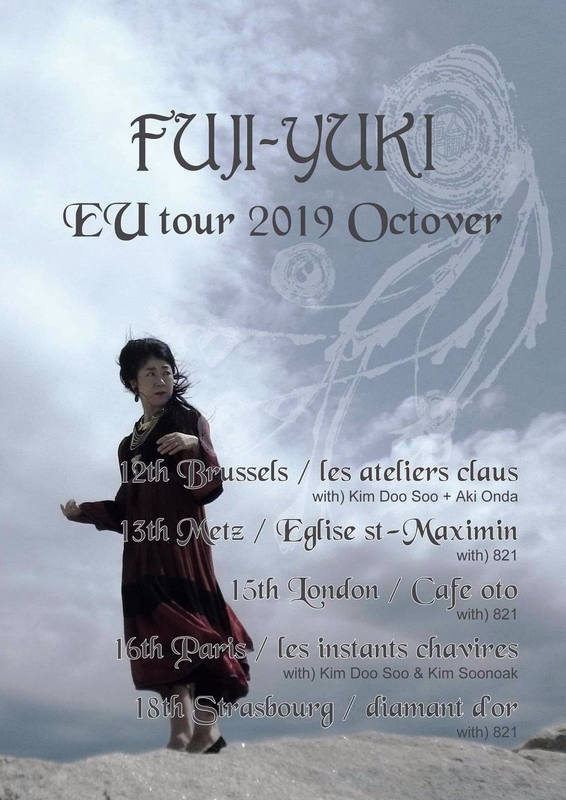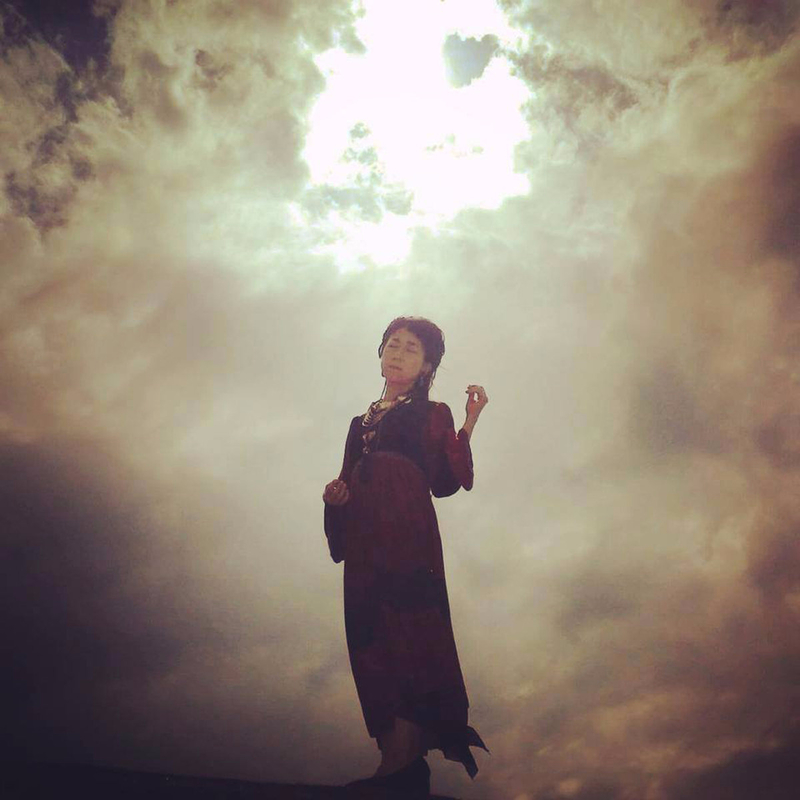 FUJI-YUKI EUROPE TOUR + 821 from JAPAN will be on tour in Europe from 12 to 20 October 2019
12.10 Brussels (ateliers claus) + kim doo soo + aki onda
13.10 Metz (eglise st-maximin) + 821
15.10 London (cafe oto) + 821
16.10 Paris (les instants chavires) + kim doo soo
18.10 Strasbourg (diamant d'or) + 821
FUJI YUKI is a Japanese female vocalist as know as member of the ethereal drone pop duo "Sarry". She is influenced by ancient music, Buddhist ritual music, Krautrock, Progressive rock, Noise music and abstract experimental music.
Vocal style is including a little unusual singing approach - minimal phrase repetition, voice drone, etc. Her voice works as one of a great instruments. Many kinds of home and abroad artists have expected and played with her original abstract sounds.
Makoto Kawabata (acid Mothers Temple) presents Fuji Yuki :
"If it were possible to project sound through a crystal, it would probably sound something like this. Like a book of prophecy where multiple speculations are blended together, its intimations and allusions left obscure. And at the same time it's like infringing some taboo by creating a rapport with memories of a distant, past life. Weird hymns that waver between curiosity and dread."
Il y a les ruines du temps, solitudes s'effondrant dans le décor de nos vies, nous laissant seul à poursuivre ce lent voyage. La musique des anges, des sphères, qui nous appellent, récitent le nom de chacun de nous qui écoutons leurs voix, cette voix : celle de Yuki Fuji. Elle prend notre solitude entre ses mains et l'emportent là où vont les nuages, dans l'oubli, l'âme s'accouplant à elle, dans sa seule vibration, elle s'envole pour un long voyage immobile. Elle réveille d'antiques folklores, d'obscures mélodies en sommeil depuis l'aube des temps. Keiji Haino disait qu'il y avait deux sortes de musiciens : les techniciens et les chamans, Yuki Fuji fait parti de ces derniers où la musique est ce lien tissé entre le passé et notre présent, la mémoire et nos rêves, où le temps tourne sans fin sur lui même. « La lumière a ses chants », écrivait Pascal Quignard. Yuki Fuji est ce chant lumineux qui s'envole dans l'air nocturne, le traverse, l'illumine un court instant : « Les trilles et les ornements si doux de ton souffle – Ils sont allés dans les chemins de silence la nuit », Tymnès de Crète. Nous avons parfois besoin de lacher prise, de transports, d'oubli, juste être avec cette voix, cette caresse sonore. Partir.
Michel HENRITZI
https://www.youtube.com/watch?v=VVQqHPtT7f0
https://www.youtube.com/watch? v=PAxAFh2pzPU&index=2&list=PLjmVHb0jk9C0yF2yFkgNNeAn8rGDxdkFh
https://www.youtube.com/watch? v=Fuk2wD1j1H0&index=3&list=PLjmVHb0jk9C0yF2yFkgNNeAn8rGDxdkFh
https://sarry-jp.bandcamp.com/
25.09.19


23.09.19
23.10 PARIS, Espace B - DUSTBREEDERS
07.11 RENNES, Le Terminus - O'DEATH JUG + Taku Sugimoto (Japan)
08.11 BORDEAUX, Meriadèque - O'DEATH JUG on Peter Hutton movies (USA)
11.11 STRASBOURG, Le Diamant D'or - Duo w. LISE BARKAS + Up-Tight (Japan)
06.12 METZ, La Chaouée - Duo w. KEVIN LEQUILLEC + La Scene (Japan)
ÉLEVAGE DE POUSSIÈRE
est fier de vous présenter

THE ONLY HOUSE IN TOWN
Le nouveau maxi EP de DUSTBREEDERS

(EPP 010)

En collaboration avec 213 records et Fougère musique.
THE ONLY HOUSE IN TOWN fête les plus de 15 années de collaboration du groupe français avec JUNKO.

Un disque de guitares, crépusculaire et infernal comme une coulée continue dans les jambes des derniers festivaliers de l'été.
Les scories de l'industrial music en trois morceaux comme des ruines d'Americana ou de Metal.
Grinçant, accidentel, tétanique, lyrique …

File under : DEAD C / CRAZY HORSE / BORBETOMAGUS / METAL MACHINE MUSIC / PLASTIC ONO BAND

Disponible le 27 septembre


ÉLEVAGE DE POUSSIÈRE
is proud to present
THE ONLY HOUSE IN TOWN
The new maxi EP by DUSTBREEDERS

(EPP 010)

In collaboration with 213 records and Fougère musique.

THE ONLY HOUSE IN TOWN is celebrating more than 15 years of collaboration with JUNKO.

A disc of guitars, crepuscular and infernal like continuous casting in the legs of late summer festival-goers
The slags of the industrial music in three pieces like ruins of Americana or Metal.
Squeaky, accidental, tetanic, lyrical ...

File under: DEAD C / CRAZY HORSE / BORBETOMAGUS / METAL MACHINE MUSIC / PLASTIC ONO BAND


Available September 27
I'm proud to announce in November the tour of SHIN'ICHI ISOHATA (guitar) NAOYO YAKUCHI (piano) MISUZU (dance) trio
31.10 LONDON (cafe oto), 03.11 LISBOA (ZDB), 06.11 LILLE (la malterie), 08 BRUSSELS (upcoming), 13 METZ (la chaouée), 15 MARSEILLE (data), 16 PARIS (B.A.L)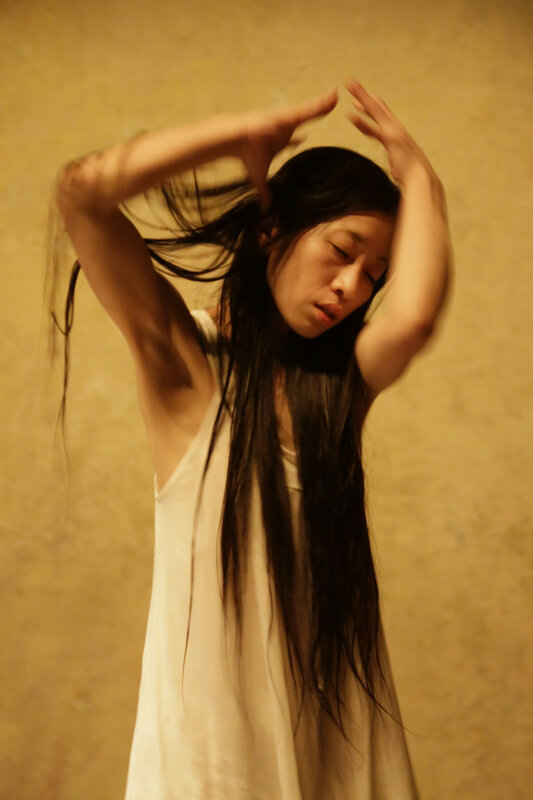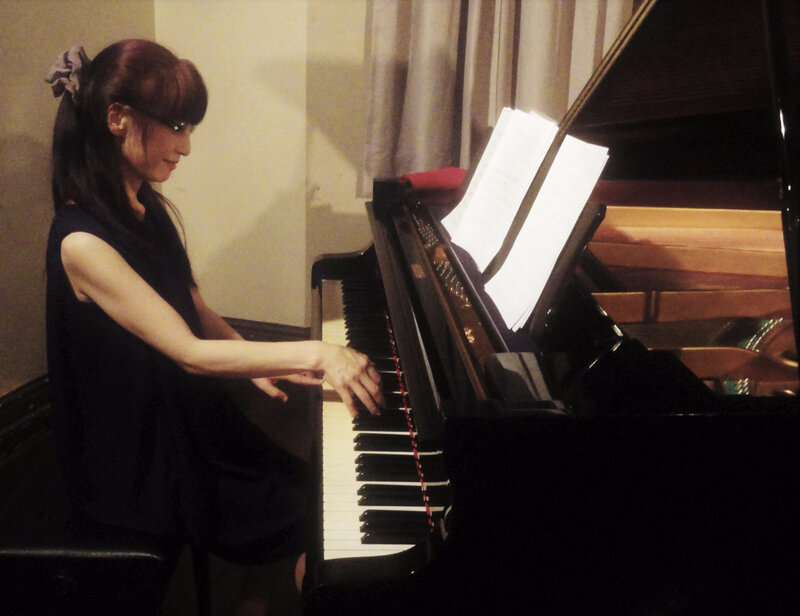 08.09.19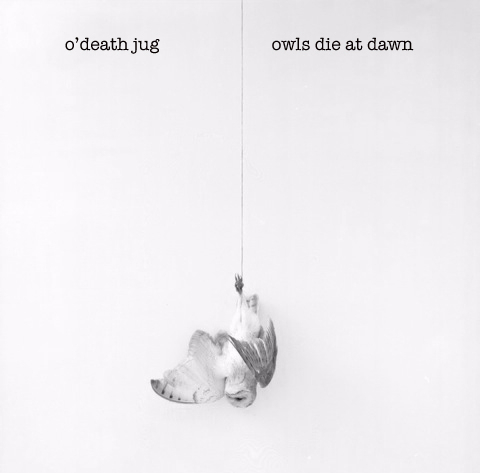 O'DEATH JUG "Owls Die At Dawn", Dyin Ghost Records - 2019
Christophe Langlade - acoustic & electric guitars, lapsteel on 4
Michel Henritzi - electric guitar, lapsteel & harmonica on 3
Pictures by Eric Poitevin