07.10.16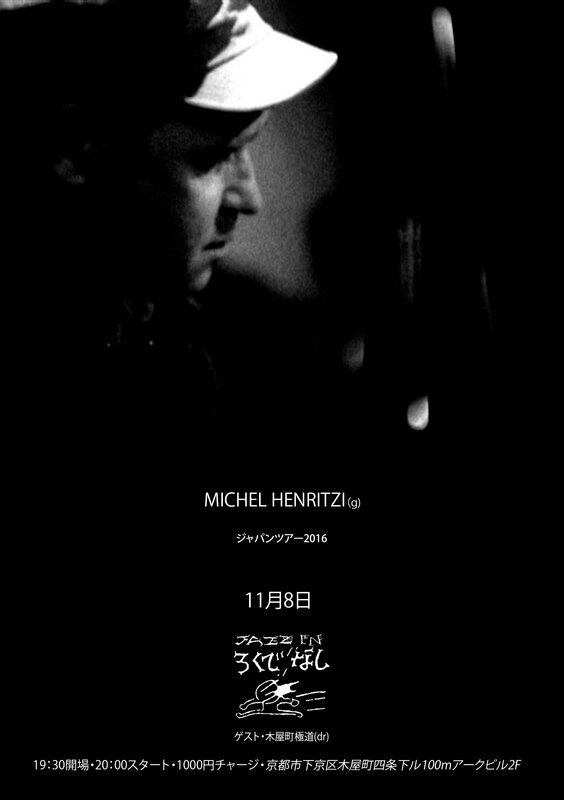 16.09.16
13.09.16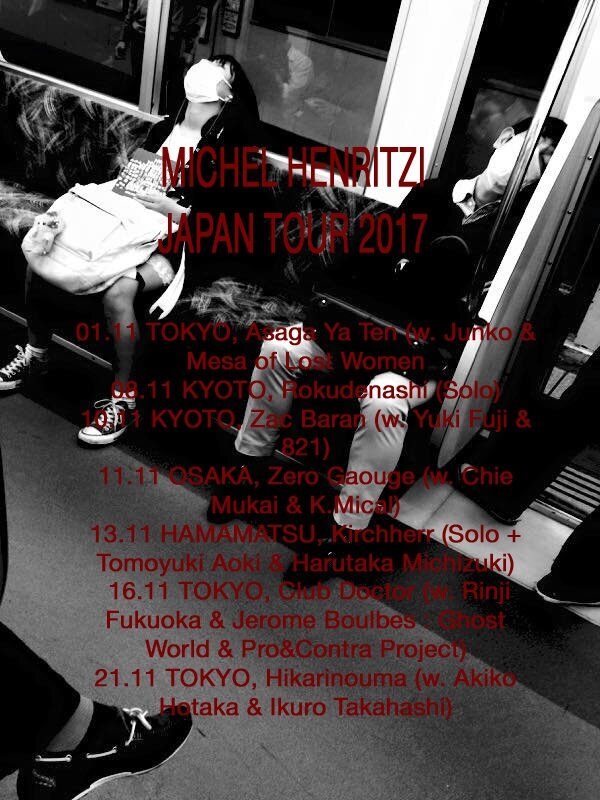 03.09.16
YOKO HIGASHI & MICHEL HENRITZI "Le Bruit des Chrysanthèmes"
performance dans le cadre de l'exposition PROVOKE au B.A.L, Paris - 09.12.2016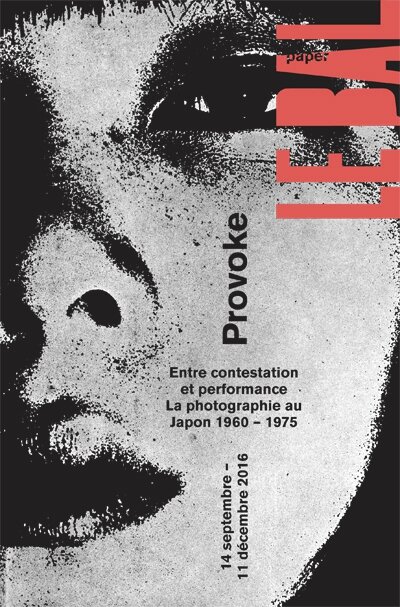 01.09.16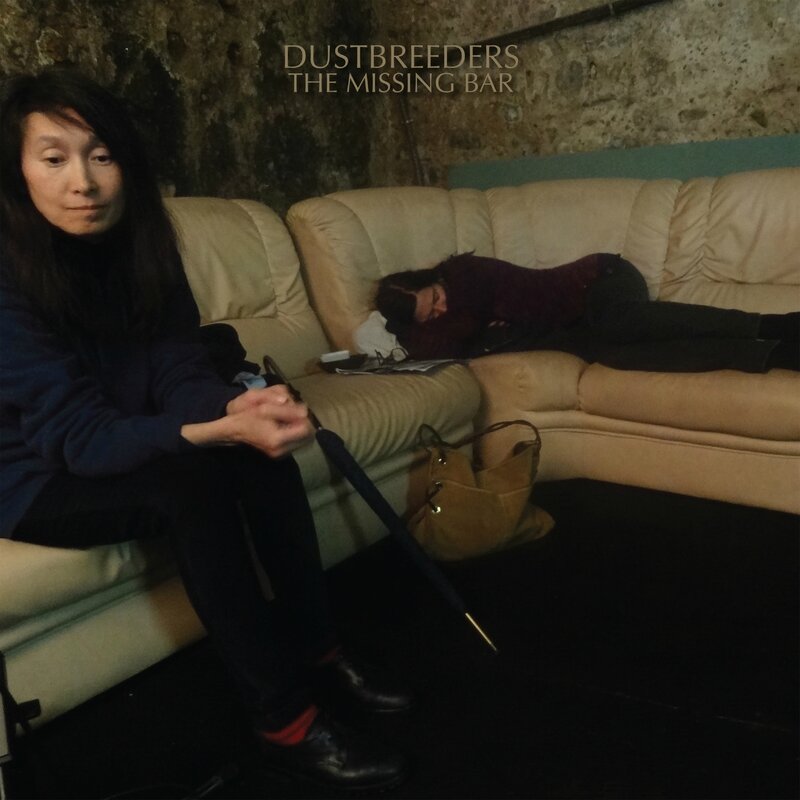 From 1988, DUSTBREEDERS extract music from the chaos of guitars and/or mange-disques, redefining the notion of esthetism and creation. They are back with a new full-length, joined by their japanese sister Junko on vocals on few tracks, opening a missing bar to crush our souls.
26.08.16
"Le Bruit des Chrysanthèmes" (excerpt 1)
"Le Bruit des Chrysanthèmes" (excerpt 2)

Live in e|m|a|fructidor, Chalon-sur-Saône, June23rd 2016.
25.08.16
- 24.09 NANTES, Chateau des Ducs de Bretagne in NEAR FESTIVAL (Dustbreeders)
- 01.10 MUENSTER, Black Box, Germany (Solo)
- 21.10 MONTREUIL, Les Instants Chavirés (Dana Valser + Borja Flames)
- 01.11 TOKYO, Japon, Asaga Ya Ten (w. Junko & Mesa of the Lost Women)
- 08.11 KYOTO, Japon, Rokudenashi (Solo)
- 10.11 KYOTO, Japon, Zac Baran (w. Yuki Fuji & 821 + Kmical & Chie Mukai + Shinichi Isohata)
- 11.11 OSAKA, Japon, Zero Gaouge (w. Chie Mukai & K.Mical)
- 13.11 HAMAMATSU, Japon, Kirshherr (Solo & w. Tomoyuki Aoki & Harutaka Michizuki)

- 16.11 TOKYO, Japon, Club Doctor (Pro & Contra : Rinji Fukuoka's project & Ghost World Jerome Boulbes'movies)
- 21.11 TOKYO, Japon, Hikarinouma (w. Akiko Hotaka & Ikura Takahashi)
- 09.12 PARIS, BAL (w. Yoko Higashi)
08.07.16
After 2 first issues An'archives releases a new opus for its "Enka Mood Collection"
Enka is japanese popular music version of Blues, Chanson or Fado. Kind of sentimental songs about lost loves, missing of "furusato" (origine born country), melancolia alcohol night. It was very popular music form from 50s to 70s, most of Japanese know some of these songs, who had their diva like Hibari Misora, Sachiko Nishida or Naomi Chiaki.
An'archives had proposed to several japanese underground musicians to re-appropriate these songs for 12 inch split records. First one is a split with noise guitar player Jojo Hiroshige (Hijokïdan) and alto sax Tamio Shiraishi. Second one is the dandy Tori Kudo who sung in karaoke and accordeon player A Qui Avec Gabriel.
The third one just released is a split with the duo with the leader of psychedelic band Up-Tight Aoki and the sax player Harutaka Mochizuki. Other side is experimental duo with Hirotomo Hasegawa and Shizuo Uchida on bass.
All records are very beautiful object with incredible music of deep soul of Japanese hearts and souls.
You could order or get more infos on this link : https://anarchives.com/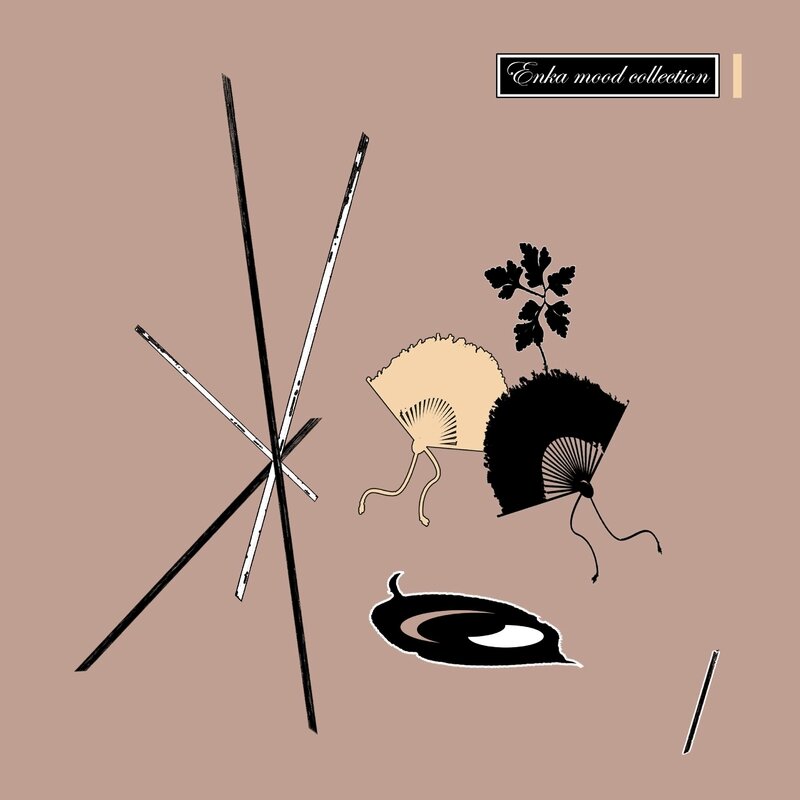 07.07.16
artwork : C.L
Our fourth record is out these days on Dyin'Ghost Records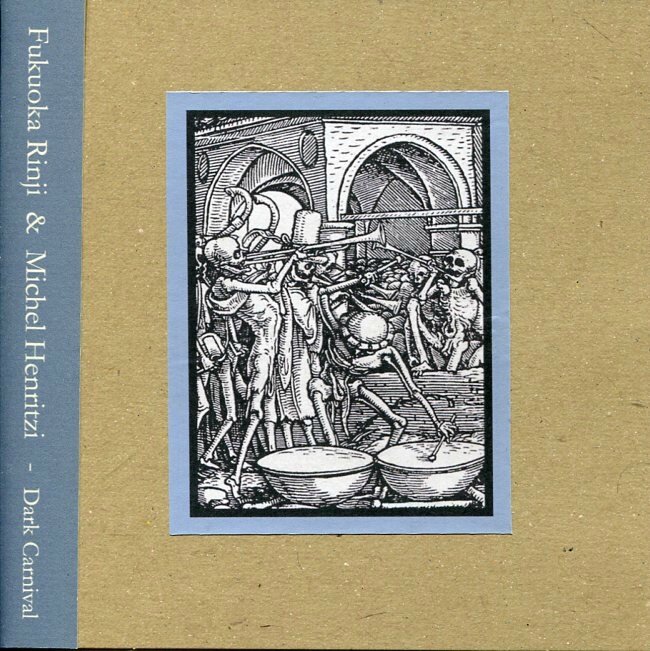 Rinji Fukuoka - violins
Michel Henritzi - lapsteel, guitars